Integrated safety system
Description:
Multilevel automated system for transportation safety and efficacy enhancement.
The RDC «TECHINDUSTRY» has developed a multilevel automated system for transportation safety and efficacy enhancement. The system consists of dampers containing movement control sensors, data collection and processing system, «blackbox» and the control center of real time movement control.
As the train moves, sensors record all deviations based on some physical parameters. The obtained data shows normal or abnormal movement of the train. The «black box» collects all the information about the travel, consolidates and analyses it. This allows assessing any covered distance or the whole distance, if needed.
The electronic blocks combine the data and transfer it to the locomotive driver or to the central processing station. In case of deviation from norm or a danger while moving, the driver activates braking system or emergency braking system activates automatically. The system is included into integral automated network of enhanced safety and efficacy with one controlling body situated in dispatch room.
Advantages
provides timely track diagnostics and its integrity and ensures safe movement of the consist;
prevents derailment risks and other accidents of any level;
the system is designed for passenger train and can be modernized for application on freight trains.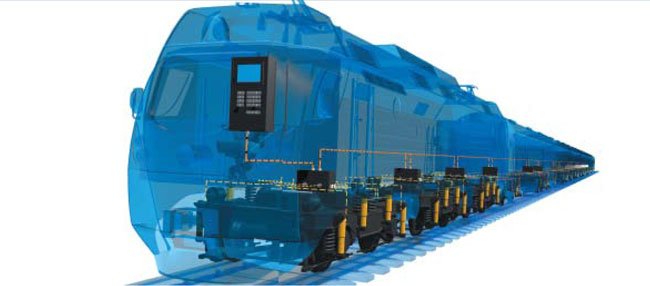 Fields of application
Information to be published