Quality control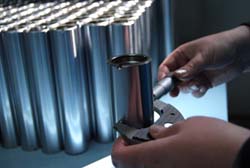 Production quality is a precondition of reliable and effective operation of hydraulic dampers throughout the life cycle and, in turn, of safe transportation and comfort for passengers. Many elements contribute to the quality: strict supervision at all the stages of production process, highest possible preciseness of the parts and assembly process, the most modern materials and effective processing methods, responsible and skilled personnel.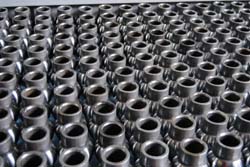 Only parts and materials that completely passed the income inspection are admitted to production. Our up-to-date testing equipment allows for outgoing inspection and testing of each and every damper as well as for optimization of new engineering solutions. The quality management system covers all the production stages and all the teams follow the quality standards.
Various awards and prizes from leading Russian and European competitions and exhibitions, as well as positive feedback from our clients prove the high quality of our work. Numerous successful certification tests and intensive operation analysis of hydraulic dampers performed for more than 6 years verify that our products fully comply with technical specifications and are economically efficient.